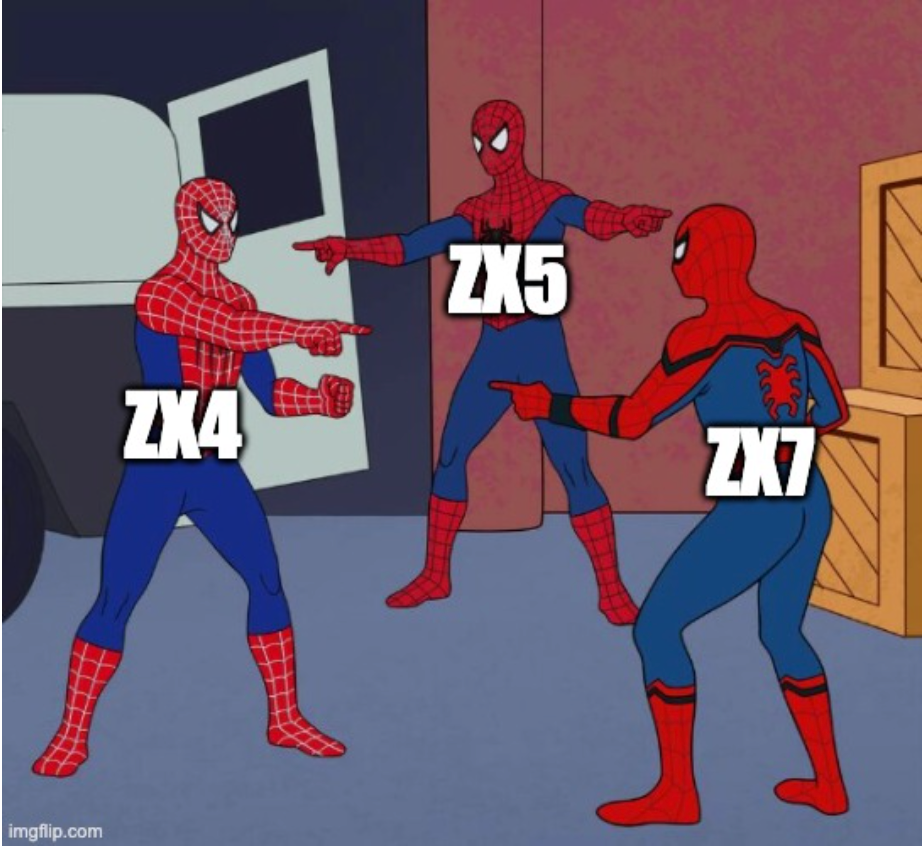 ZX4, Zx5 and ZX7
Srixon introduced their new Mkll irons for 2023 and they have an option for everyone. They have their ZX4 super-game-improvement iron geared towards the higher handicap player. They have the ZX5 a players distance iron, with a more compact shape but still plenty of pop. Last they have the ZX7 aimed at the lower handicap player looking for workability and control, with a hair of added forgiveness over a blade. We've only had them in the shop a week, and they are already producing some pretty fantastic results. However, it isn't just the fitting results that have this fitter raving about them.
The Magic Trick
All three of these irons sound extremely different, all geared for a different parts of the market. What if I told you though they all looked exactly the same. From address, this comment would be true. If you were to lay all three heads down next to each other and were told to say which was which, I would guarantee you would lose. How could I be so sure? Well their top lines are all exactly the same diameter! You have a better chance of finding the queen of hearts in a card game.
Sounds Great, but Why Should I Care?
This innovation is a club fitter's dream and it can significantly help the player using them. First, no more bulky looks for the player that needs the forgiveness of a ZX4. You no longer have to sacrifice looks for performance and forgiveness. More importantly, these may be the best irons ever to consider combo sets for! Maybe you want the refinement of a ZX7 in your short irons for total control, but a ZX5 may suit you better in the long irons. Now you can do so and have the same exact look at address leaving no room for doubt or dislike in a player's eyes.
Get Fit Today
Whether you are looking at Srixon or any other company, now is a great time to get fit and you can sign up for a fitting right on our website today! https://pullthepinlancaster.com/schedule/